I realize this race review is long overdue. The primary reason for that is because I had a pretty crappy day and have had a hard time motivating myself to summarize it in gory detail. Nonetheless, I hope this race report is of some use to others interested in this particular race!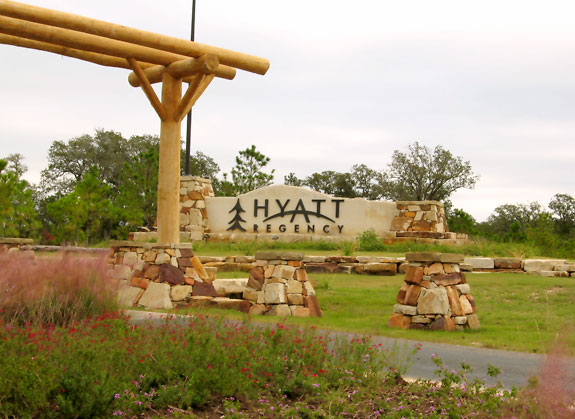 I ran the ZOOMA Texas Half Marathon on Saturday, March 31 2012. It took place in Bastrop, TX and the start and finish were at the
Hyatt Regency Lost Pines Resor
t. This race was geared towards and marketed as a race for women, although men were allowed to run. There was also a 5K race that started just after the half marathon. Half marathon entry was $85 at the time I registered (may have been $80 for very early entry).
Packet Pickup
The packet pickup process for this race was not well organized, and I would say this is my primary complaint. Because it was a Saturday race, it seems logical to me that runners should have been allowed to pick up their race packets just before the race. This was not the case, there were only two narrow windows to pick up packets; 3-7pm on Thursday and 2-8pm on Friday. Thursday afternoon the packet pickup was in downtown Austin, TX in a location that has has high traffic density and is very difficult to get to during rush hour. Friday, packets could only be picked up at the host resort in Bastrop TX, a location even harder to get to during rush hour traffic than downtown Austin, especially considering Austin residents were the primary demographic participating in the race. I think any Saturday race should allow day of packet pickup, as most people work during the weekdays.
Parking
The race started at 7:30am and on site parking was only available for participants staying overnight at the Hyatt. The rest of us had to park near the Austin airport and take shuttle buses back and forth from the Hyatt. I was initially very annoyed about this and thought it would be a disaster, but the race organizers did a great job with the shuttling process. There was plenty of parking near the airport, it was free, and no one was waiting for a shuttle. Non-runners (family members, significant others) were allowed to take the shuttles as well, no extra charge. The downside is that it did mean getting up earlier on race day and added time on the return trip.
Pre-Race
Waiting for the race start was pretty nice. There was a bag check, but I elected not to use it. The Hyatt allowed any runners that wanted to wait inside and use indoor bathrooms, but it was a very warm morning, so I stayed outside. I found some pristine and unused porta-potties with no line, which was a nice perk. In fact, porta-potties were ample for this race and lines were less than 3 minutes. The race had pacers every 10 minute interval, starting with 1:40 finish. The race started right on time after a few quick announcements from race sponsors (including Sara Hall). It was a warm and muggy morning, low 70s at the start, 90% humidity and no cloud cover.
The Course
The first 10 miles of the course left the Lost Pines Resort and meandered along neighboring, 2-lane, back country roads. It was very picturesque and beautiful because we were mostly surrounded by green fields filled with wildflowers, which are in bloom that time of year in Central TX. Although quite pretty, the course was tough, with hardly any flat terrain and constant rolling hills. This was probably the hilliest of any race I have run in TX and would be hilly by New England standards too. The last three miles of the course are back on the Lost Pines Resort, meandering through their gold course, which is also pretty. This part winds a lot though, so you think you should be done and there are three more turns you can't see. Water was available about every mile, along with Cytomax Sports Drink and GU gels were given out at mile 8.
Post Race
The post race for this event was very good, one of the best I have seen. They hosted an "Expo" on the Hyatt Resort, with lots of vendors and swag (bike, apparel, jewelry companies etc.) I thought that was interesting to do it after the race and seemed like a nice family affair. The location was beautiful too, so I think that added to the appeal of hanging around with family and friends. HEB provided post race food, including bagels, water, oranges and bananas. I thought the food could have been better but was pretty pleased that they gave out reusable shopping bags. Muscle Milk recovery drink was the primary sponsor, so they were handing that out as well, but because I'm vegan and they use casein, I passed. Barefoot wine was also a sponsor and they were doing a tasting. It was hot, early in the morning and I was very dehydrated so I did not partake in that either!
The Race Stuff
This race gave all registered participants a black technical t-shirt with the race name, logo and sponsors on it. This shirt fits nicely and is true to size. Finishers of the half marathon received finishers necklace in silver with a turquoise charm. This is the first time I have received a necklace in lieu of a medal and I think it is a nice change of pace, especially for a women's event like this one. However, the necklace is not very good quality and not something I will wear much, so I wouldn't want one from every race I do.
My Race
To make a long story short, I had a personal worst (by far) of 2:18:03 that included many, many walk breaks and a few stretch breaks for cramping legs. Although the course was beautiful, the day just wasn't mine and I bonked. In fact, only a few miles in it became apparent to me that I was going to have a tough finish. I contemplated quitting several times and am proud that I resisted the urge and pulled myself through all 13.1 miles (especially when my thoughts of quitting came as early as 2.5 miles). Why did I have a bad race? Well, number one I haven't been training correctly. I hadn't done sufficient long runs and my training had been inconsistent. I also haven't done speed work in a long time and that really showed in my recent races, with significantly slower times than in the past. I am working on turning that around, but it will be a many month process. Second, the weather was pretty awful. I consistently run better in cool, dry weather and although out of my control, it definitely played a major role on the day. This also led to dehydration, nausea and some stomach cramps late in the race. Finally, the course was much hillier than I expected. I have been having a lot of problems with tight calves and hamstrings, which are easily aggravated by uphills and downhills. If I run the course again, I will plan hill training that mimics this course.
Overall, this was a well organized, nicely run and reasonably priced half marathon. Although I did not have a great experience day of, I would recommend it to others and even consider doing it again. I would like to see packet pickup available day of and maybe even an earlier start (7am) to combat unpleasantly warm temperatures that central TX often gets in March and April. The Hyatt Lost Pines Resort is beautiful and a really nice choice for the race location.