I think I'm getting the hang of this summer running thing...
Previously,
I wrote a post
about the difficulties of running during the intense, long Texas summers. And while the heat has not abated, I am am impressed by the adaptability of the human body because my runs seem to be getting better and logging miles in the heat seems to be getting a little easier. Good thing too, because I have at least another 6 weeks of pretty high temps.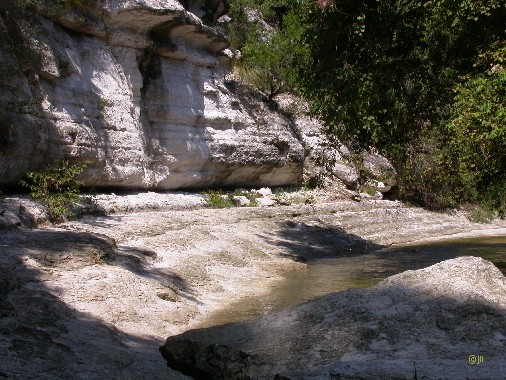 Walnut Creek, Austin, TX
This weekend, I had two great runs. On Saturday morning, I took Ike to Walnut Creek in North Austin for a 72 minute trail run. We both love running in that park; Ike because he can be off the leash and explore (he once flushed a massive, male deer), me because there is over 11 miles of trail network that twists and turns and covers all kinds of terrain, so it is pretty hard to get bored. I started out at a relaxed and comfortable pace, tackling the steep uphills and screaming downhills with grace. Around 50 minutes, I was still feeling good and conscientiously picked up the pace, finishing sweaty but strong. I was pleased that I felt no soreness and hardly any fatigue in my legs. I know the same distance on road would have a very different result, got to love those trails!
For the rest of the morning, Ike came over to my house for a play date with
Bailey
. Unfortunately for Ike, she is full of energy and had had no exercise yet that morning. The result was an unrelenting desire to play, which manifested itself as jumping on Ike and following him wherever he went. Poor Ike!
Yesterday, I had a 12 mile long run on my schedule. Instead of getting up bright at early at 6am, I snoozed my alarm and slept until 9am. The lack of sleep throughout the week had caught up with me. I was pretty bummed about not getting the run in, and set my mind to getting it done in the evening, something I have really never done with a long run, and especially not in the middle of the summer, when temperatures in Austin can persist above 95F well beyond 10pm. Well, I ate a late lunch and made sure to drink plenty of fluids. At 7:45pm, I headed out the door, 20 oz of water in
my hydration pack
and prepared for my first ever evening long run. Fortunately for me, late afternoon cloud cover had kept the temperature below 100F.
I started sweating about 5 minutes into the run and was pretty well covered 20 minutes in. I ran west, under the MoPac expressway, and continued on a hilly course through the affluent neighborhoods surrounding Tarrytown and Mount Bonnell. I watched a beautiful sunset, and 45 minutes in found myself running in the dark. I was careful to watch for cars and stay out of their way. Otherwise, I really enjoyed running in the dark, which was quiet and tranquil. I had plenty of material on my iPod and tackled hill after hill with gusto. Before I knew it, I was crossing back under MoPac with only 2 miles left on the run. At this point I was pretty thirsty and finished off my water, and while I was tired, I never felt extremely fatigued and was able to hold a strong pace all the way through. I finished 12.38 miles in 1:46:41, giving me an average pace in the 8:30s. Considering all the obstacles: summer heat, long distance, dehydration, night time running, hills, I was very pleased. Of course lots of cold water and a cold shower helped too.
So what is the take away point? Pushing through uncomfortable conditions, be it hot or cold weather, will eventually pay off. The human body is an amazing machine and can adapt to a lot of conditions. Eventually, the rewards will come, and in this case, it was two great weekend runs. Hoping the momentum will carry me through the rest of the week!